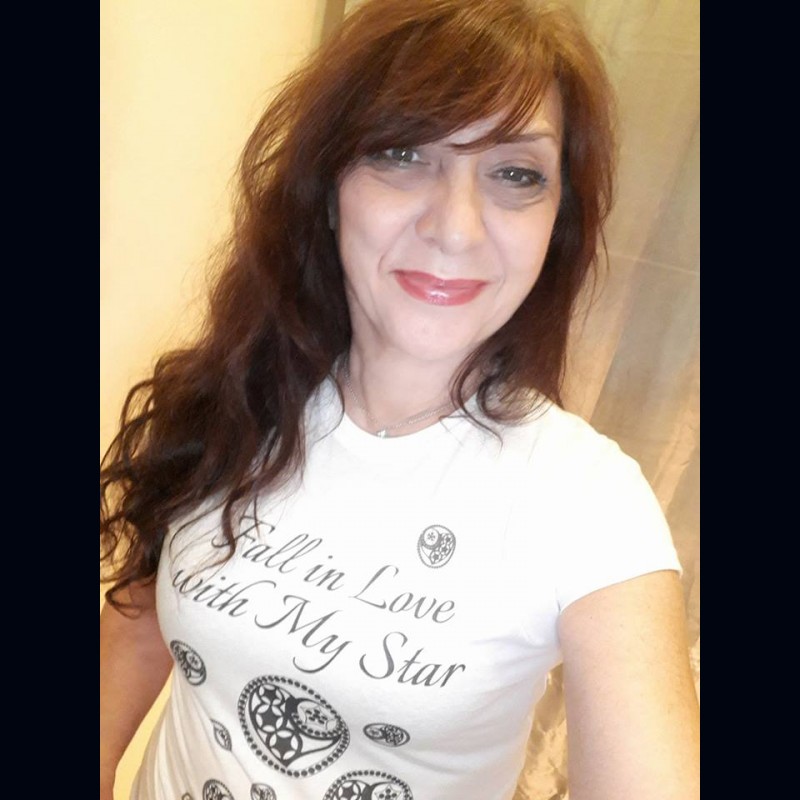  
MY STAR COLLECTION FALL IN LOVE
T-SHIRT CUORI-LOGO BLACK
T-shirt in pure cotton, with printing  of the starring heart, symbol of "MY STAR", in various shapes, on the frontal side, creating an original decoration, and with the significant writing: "Fall in Love with My Star".
The t- shirt is avaliable both for woman and man, in white and in some other colors, with the printing always in black.
The model is a creation by Graziella Paletta Designer, like for all the "MY STAR" models, and it is made by the good qualified Artisanal Laboratory of her trust, in Alessandria, Piedmont, Italy. The artisanal realization make each product "unique", no one is exactly equal to another; this is one of the peculiarities which Graziella Paletta wanted for her Brand's products; and to make them even more "uniques", some models are customizable; on demand of the customer, it is possible to insert a name, a date, a phrase ( previous theapproval of Graziella Paletta).
The customizing has an additional cost of Euro 20,00
You can ask for a customizing of this product, by filling our form in Contact Page.