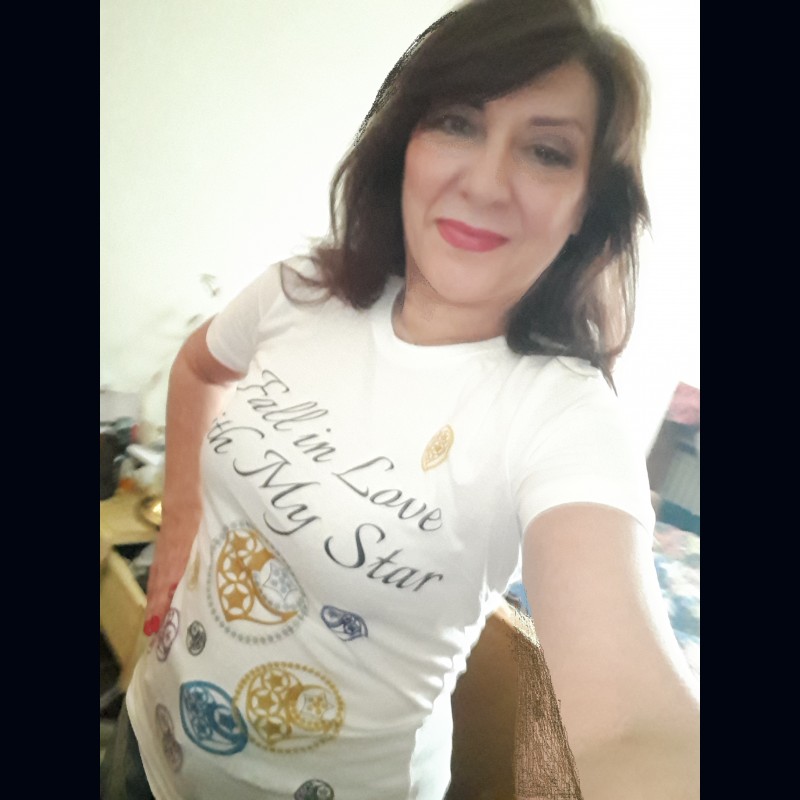  
T-shirt "FALL IN LOVE IN SPRING"
T-shirt "FALL IN LOVE IN SPRING" Collection, in white pure cotton fabric, with printing in the front side, of the heart with stars symbol of "MY STAR", in various dimensions, forming an elegant decoration, with the colours inspired to Spring, "the best season to fall in love!"
Design created from Graziella Paletta, as usual, and realized from artisanal Laboratory of her trust, in Alessandria, Italy.
The model is for both woman and man, and it is customizable on demand, with the name of the customer printed or embroided, with an addition of ten Euro.
For requests, send us an e-mail to: info@my-star.it