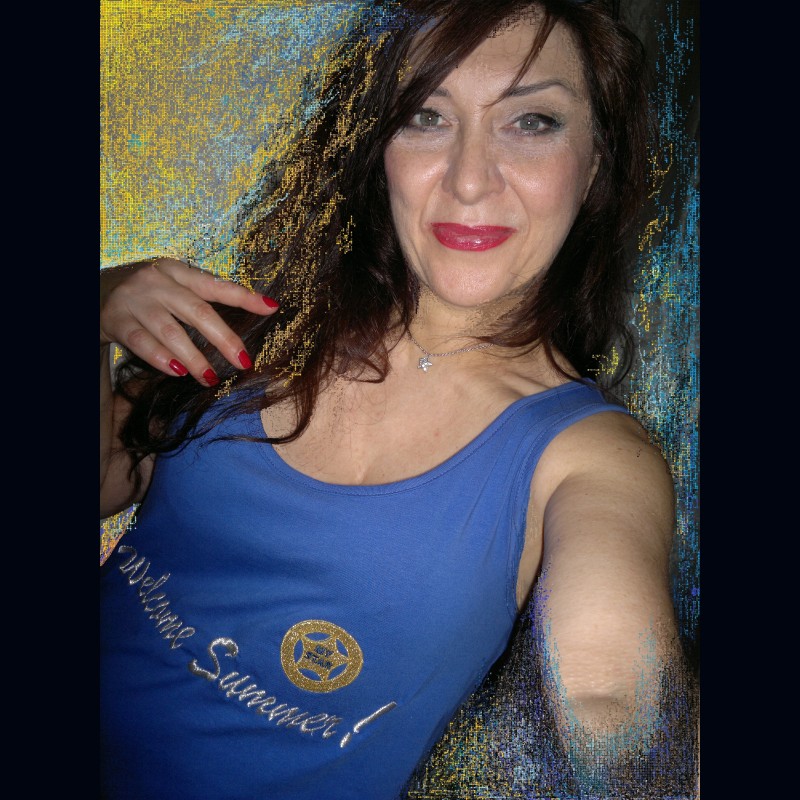  
Long dress "WELCOME SUMMER" collection
Long dress of the "MY STAR" Welcome Summer collection, bearing the name of the Collection embroided on the front side, together with the logo star of "MY STAR". The name is embroided in turquoise-blue color on the white dress, and in white color on the royal blue dress; the star is always embroided in gold, to symbolize the summer sun. The label is embroided and sticked outside, on the back side of the dress, as a decoration, and also bears the year of realization of the dress. A dress to collect, a new model and a new color for every new summer, which will reminds it to your memory.
This dress is very feminine, with a wide neckline, but it is also casual, made of fresh pure cotton fabric; it is perfect to go to the beach, as well as for shopping in the city, till to evening, completed with a small bolero jacket, or jeans jacket.
Entirely made in Italy, from qualified Artisans, from design by Graziella Paletta, like all the creations bearing the "MY STAR" logo name.