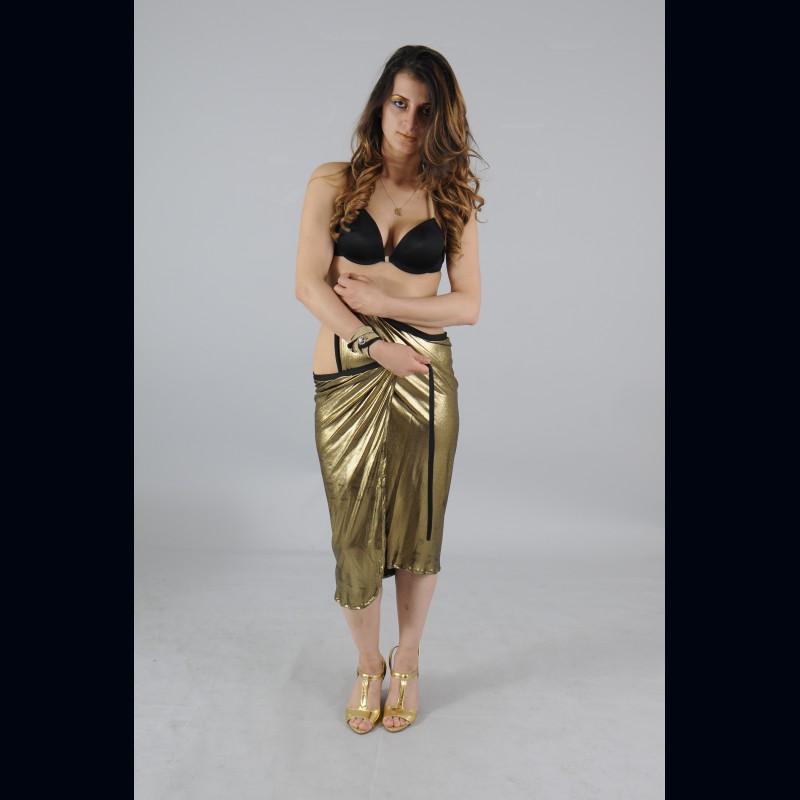  
MY STAR GOLDENHEART PAREO
The "GOLDENHEART" collection's pareo-sarong is double sided, like the swimsuits of the same Collection, perfect to make with these an elegant outfit to wear for the beach or for an evening party.
The versatility is a peculiar of most of the "MY STAR" products.
This pareo-sarong has a black side, profiled in gold, and a golden plaque bearig the logo "MY STAR", and closed is an elegant skirt, and a golden side, a "golden heart", which turn it into a glamourous evening skirt. Wore together with the black body swimsuit bearing the golden heart embroided, make a very elegant and glamourous complete.
The realization of the "MY STAR" beachwear and womenswear, is Artisanal of tayloring Couture, for this reason you can have your product according to your need
This product is customizable; on demand you can have it of different lenght.
To ask for a customizing, and for any request, contact us: info@my-star.it