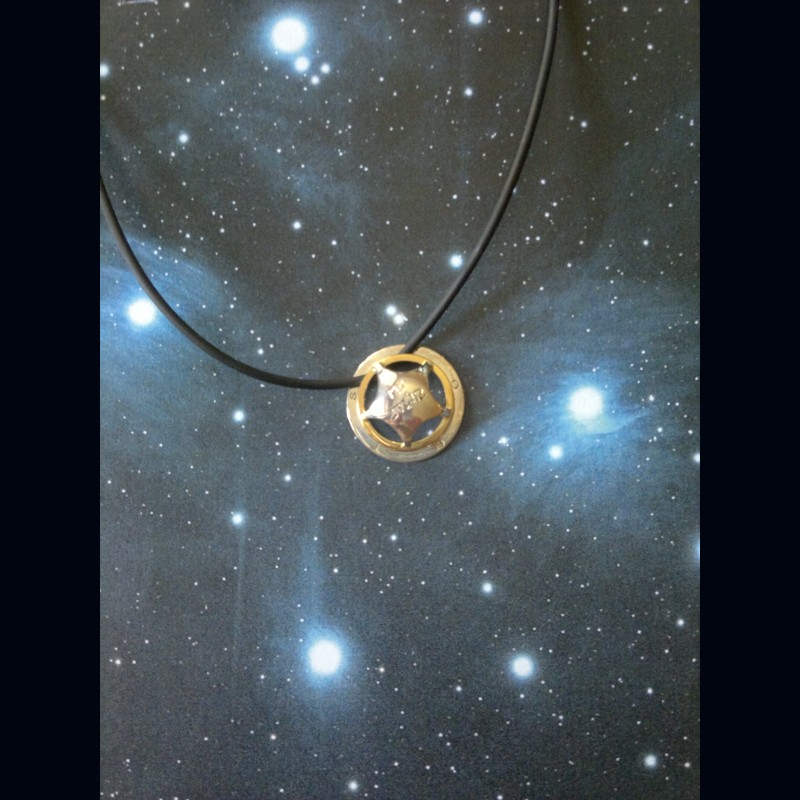  
MY STAR UFO COLLECTION
"MY STAR" jewels, are more than beautiful objects, even if precious, and of Design,: they are messengers of Love, the positive energy which move the Sun and the other Stars.
And the starship-pendants of "MY STAR-UFO COLLECTION-", bring messages about Music, Sport, Poetry, and other Disciplines which keep together people with positive energy. There are different models, and each model bring a message related to a specific sector. Some models are already on sale in shops, from years, others different are coming soon, in early 2018.
The basic models are in 925 sterling silver, with engraved on it the "MY STAR"logo, and the name of the Discipline they are dedicated to. The jewels are suitable for both women and men, and are in various models and colors: all silver, with a golden or black ring, with different enamel colors, with a small diamond o semiprecious stones. The price is from Euro 130, to Euro 250, depending on the model. It is also possible to make it in gold: price on request.
Te jewels of the "UFO COLLECTION", like all the "MY STAR"jewels, are handmade by goldsmiths Artisans in Valenza , Alessandria, Italy; each jewel is "unique", and needs a long time to be ready, for that reason it is important to book it in advance, sending an e-mail to: info@my-star.it , and to  specify the model request. You can also send an e-mail to ask informations about the shops where it is possible to buy the jewels.
The retailers who are interested to book "MY STAR" jewels to sell in their shops, can send an e-mail to: info@my-star.it, or to: info@graziellapaletta.com
THESE JEWELS ARE NOT ON SALE ONLINE YET. AT THE MOMENT IT IS ONLY POSSIBLE TO BOOK IT.